WE ARE COMMITTED TO:
Provide open access to a diverse student population
Respond to individual student learning styles and needs
Encourage students to reach their full potential
Share the joy of learning and enthusiasm for the subject
Respect the instructor's approach to the subject matter
Implement tutoring techniques that reflect the best current practice
Assist students to gain confidence in their ability to achieve academic success
If you need help in a class, you're not alone! We offer FREE tutoring programs to help you succeed with your academic goals. Use all available resources early to get the best start in your classes. We are here to help!
The centers are staffed by instructional assistants who are experts in their subject areas and by instructor-recommended students who not only have succeeded in the courses they tutor but who enjoy helping others succeed.
Hours of Operation
Summer Term: Monday-Thursday 9:00am–4:00pm
Fall Term:

Monday-Thursday 8:00am - 7:00pm             
Friday 8:00am-4:00pm

For additional information 

call: (707) 527-4491 
email: guser90@santarosa.edu
Different Ways To Meet With A Tutor
Log-in to your cubby and choose SRJC Tutoring in the Quick Links section on the right side.
Access through: College Skills/Tutorial Centers
Feel free to watch this video for SRJC Tutoring access
How do I access SRJC Virtual Tutoring?
SRJC Tutoring Browser/System Requirements
Use Chrome, Firefox, or a Chromium-based browser, such as Opera or the latest versions of Edge (79+), on a desktop or laptop or use Chrome on an Android phone or tablet.
ENABLE pop-ups for audio/video.
For 24/7 Free Online Tutoring With NetTutor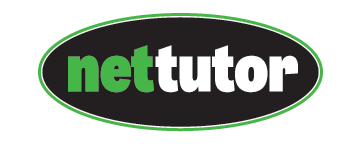 Log-in to your cubby and choose NetTutor in the Quick Links section on the right side.
For technical difficulties, click the Customer Service Request link within NetTutor, and fill out the form. You may also call the NetTutor Customer Support Team at (813) 674-0660 option 3. The direct email is support@link-systems.com.