The commitment of the tutorial centers is to:
Provide open access to a diverse student population
Respond to individual student learning styles and needs
Encourage students to reach their full potential
Share the joy of learning and enthusiasm for the subject
Respect the instructor's approach to the subject matter
Implement tutoring techniques that reflect the best current practice
Assist students to gain confidence in their ability to achieve academic success
Locations and Hours
On the Santa Rosa Campus
Located in the Frank P. Doyle Library, First Floor, Rm 4251
Drop-In service available for Math, Chemistry, Physics, Biology, English, and ESL all hours that we are open. All subjects are offered by hourly appointments as well.
The Santa Rosa Junior College Tutorial Centers provide tutoring for SRJC students needing assistance with coursework in many subject areas, at all academic levels, to individuals and small groups in a supportive, interactive environment that fosters student success and independence. Help is free. The centers are staffed by instructional assistants who are experts in their subject areas and by instructor-recommended students who not only have succeeded in the courses they tutor but who enjoy helping others succeed. See link below.
24/7 online tutoring also available (see below)
Hours of Operation
Fall & Spring Semesters: Mon–Thurs 8am-7pm / Fri 8am-3pm
Summer Session: Mon-Thurs 9am–4pm
For additional information, call: (707) 527-4491
On the Petaluma Campus
Kathleen Doyle Bldg., 2nd Floor, Rm PC-247
Drop-In service available for Math all hours we are open
Group tutoring typically available for Biology, Business Admin., Chemistry, Life Sciences, and Writing at various times during our hours of operation. Call our phone number below to confirm subjects supported and specific times of tutor availability.
Hours of Operation
Fall & Spring Semesters: Mon-Tues-Wed: 9:00am-7pm, Thurs: 9:00am-6pm, Fri: 10:30am-4pm
First 6 weeks of Summer Session: Mon-Thurs; 11:00am-5:30pm
For additional information, call: (707) 778-2409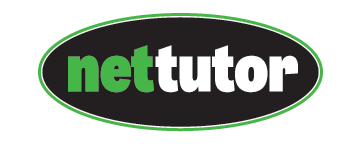 NEW! NetTutor Online Tutoring available now!
Log-in to your cubby and choose NetTutor in the Quick Links section on the right side.
For overview of NetTutor go to Distance Education
---
Would you like to become a paid student tutor in the SRJC Tutorial Centers?
If you meet the requirements (see below), you can work as a student tutor for a maximum of 25 hours/week (20 hours/week if you are an international student). If you are working another job on campus, this will be a combined total of hours. Tutorial sessions are one-hour weekly one-on-one appointments that continue throughout the semester. Some student tutors may also be assigned to the Drop-in Math, Chemistry, and Physics Lab. All students must have thorough understanding of the subject matter they wish to tutor, demonstrated responsibility and dependability, and a desire to help other students achieve their academic goals.
If you would like to apply for a student tutor position, you must:
have passed the class you wish to tutor with a grade of A or B and obtain a recommendation from your instructor (pick up recommendation form in one of the Tutorial Centers);
be taking a minimum of 6 units each semester you wish to tutor (3 units summer session);
go into the Santa Rosa or Petaluma Campus and complete an application and student employment forms;
be interviewed by the Center Faculty Supervisor and accepted for the position;
participate in Tutor Training.
Contact the Santa Rosa Tutorial Center (Doyle Library, Room 4251, 707-527 4493) or Petaluma Tutorial Center (Kathleen Doyle Hall, Room 247, 707-778-2409) for more information.
Information For Currently Employed Tutors
In Santa Rosa, tutor training takes place on Wednesdays from 12 – 1pm. Check you mailbox for detailed information about each training. In Petaluma see the Faculty Supervisor for information.
If you miss a training session in Santa Rosa, please see the Faculty Supervisor about utilizing Tutor Lingo to access online/on demand the information you missed.
Be sure to let the front desk know if you must be absent from a tutoring session and more importantly, let your tutee know!
Remember to clock in and out when you arrive and leave.
Be sure to notify the front desk staff of any changes in your schedule.